The Link Between Antidepressants and Erectile Dysfunction
The Link Between Antidepressants and Erectile Dysfunction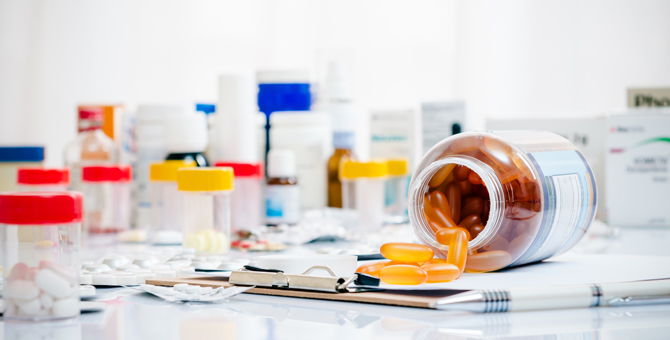 Can Antidepressants and Anti-Anxiety Drugs Cause Erectile Dysfunction?
According to statistics, 20% of the population seeks help with symptoms of a depressive illness, but only a small percentage completes the course of treatment. There exist many refusals to take antidepressant therapy, and one of the reasons is erectile dysfunction.
High awareness of the causes leading to ED gives a great chance of preventing a decrease in erection and libido. Everyone knows about risk factors such as neurological disorders, neuropathy, hormonal imbalance and low testosterone levels, smoking, atherosclerosis, and arterial hypertension. However, the question about the negative impact of drugs on potency is little discussed. In the modern pharmaceutical market, there is a huge number of drugs for the treatment of various pathologies. Due to the intensive growth of the arsenal of drugs and their uncontrolled consumption, some of them can cause serious harm to men's health, in particular, to erectile dysfunction.
It is worth recalling that erectile dysfunction is an inability to achieve or maintain an erection of the penis sufficient for sexual intercourse. We will analyze this side effect of antidepressant treatment in detail in this article.
Ground for Sexual Dysfunction
Various diseases and their treatments lead to sexual dysfunction such as drugs for the treatment of epilepsy, hypertension, certain neuroleptics, and hormonal drugs (contraceptives, antiandrogens, steroids). Alcohol, drugs, stimulants, and hallucinogens also affect sexual function. Depression, diabetes mellitus, atherosclerosis, heart disease, and the state of the central peripheral nervous system can lead to a decrease in sexual function.
How antidepressants affect the body
Anti-anxiety drugs and antidepressants are medications that affect levels of the neurotransmitters of dopamine, norepinephrine, and serotonin. These drugs have a predominant effect on pathologically reduced mood (depressive effect), they do not cause an increase in mood in healthy individuals. When taken correctly, anti-anxiety drugs are extremely effective in treating many mental and depressive illnesses. Anti-anxiety drugs, like any psychoactive substance (substance acting at the level of the central nervous system), have a number of side effects. Treatment with antidepressants can cause several side effects, and erectile dysfunction is one of them.
Erectile Dysfunction
ED is one of the main reasons for non-compliance with the therapy regimen. The sexual function should be actively and objectively assessed at baseline (before using medication), at regular intervals during therapy, and after stopping treatment.
Effect of antidepressants on sexual function
The reasons why antidepressants can cause side effects in sexual function are not fully understood. Perhaps they are due to the fact that each drug acts in the body according to the individual characteristics of a person. Sexuality is complex and involves numerous psychological and physiological processes. Neurotransmitters, including serotonin, norepinephrine, dopamine, acetylcholine, GABA, nitric oxide, and oxytocin play a role in normal sexual function. In particular, erection and sexual arousal are associated with the parasympathetic nervous system while the acetylcholine and norepinephrine-dependent sympathetic nervous system is more associated with ejaculation.
Different groups of anti-anxiety drugs have different effects on sexual function, more often this side effect is characteristic of the group of tricyclic antidepressants (amitriptyline and Anafranil) and SSRIs (fluoxetine, Zoloft, Paxil, escitalopram, etc). To a lesser extent, drugs of the serotonin antagonists and reuptake inhibitor, tetracyclic antidepressants, MT1 receptor agonists (valdoxan), and an atypical antidepressant (brintellix) affect sexual function.
Coping with Side Effects Caused by Antidepressants
When talking about erectile dysfunction as a side effect of drug therapy, it is important to understand the reversibility of this condition, in some cases patients experience a similar side effect within the first few weeks or months of starting treatment. Treatment of erectile dysfunction caused by antidepressants requires an individual approach (dosage reduction, the addition of a drug to correct a side effect, changing antidepressant or choosing another type of therapy, consideration of other causes, etc).
There are the following main approaches to the treatment of side effects of antidepressants in relation to erectile dysfunction:
Wait out the period of adaptation to the side effects of the drug. Improved mood may be associated with a more satisfying sex life. This approach is rarely used due to the fact that only 10% of patients develop tolerance to the side effects of antidepressants. It can be applied to patients with low frequency of sexual activity.
Reduce the dose. In this case, it is important to find a dose that will reduce the side effects on the sexual sphere without causing symptoms of depression.
Plan sexual activity before taking an antidepressant. This means that the drug is prescribed immediately after sexual activity, for example, before bedtime. This tactic may only be useful for antidepressants with a short half-life.
Temporarily stop taking the drug. You can partially reduce the dose of the antidepressant or stop taking it for several days (for example, from Friday evening to Sunday morning) and have sexual activity at the end of this period. This approach may be effective for drugs with a short half-life (eg, paroxetine, sertraline) and not at all effective for drugs with a long half-life such as fluoxetine (Prozac).
Change your antidepressant. This tactic has been described as the most successful. SSRIs can be replaced by other medications, which rarely cause erectile dysfunction. However, changing the antidepressant doesn't always achieve such a therapeutic effect and is associated with other side effects such as weight gain. For patients with anxiety, an alternative would be to switch to duloxetine, an antidepressant that responds to depression with anxiety and causes the least negative effect on sexual function.
Apply correctors. The use of corrective treatment is another commonly used tactic in clinical practice. Various types of antidotes have been proposed to balance the effect of antidepressants on different types of neurotransmitters.
Stopping antidepressants and anti-anxiety drugs due to sexual side effects is a common problem, but for most people, it means a return of depression. If you or your partner has this side effect, consult your doctor for a consultation and discuss this problem with him confidentially.
However, at the same time, you should not concentrate on the problem, because excessive anxiety leads to psychogenic erectile dysfunction to a greater extent than the influence of the side effects of the anti-anxiety drugs themselves.
The pharmaceutical market has a wide range of drugs, which gives the doctor the opportunity to choose the best one for the treatment of the disease.