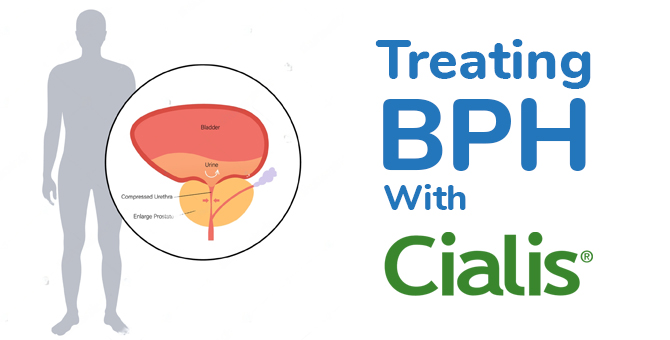 Benign prostatic hyperplasia (BPH) is quite widespread. Many researchers talk about the inevitability of this disease in older men. The prostate gland is a small organ, the size of a walnut, which is found exclusively in men. It is located below the bladder, the urethra passes through it, and it also produces a secret that is thrown out during ejaculation. With time, hyperplasia can develop in this organ. This is a completely benign formation. However, it has a tendency to increase.
What is benign prostatic hyperplasia?
This is a progressive disease characterized by an enlarged prostate and accompanied by urinary disorders. 75% of men over the age of 50 years old have symptoms of BPH. The progression of this disease is manifested in deterioration in the quality of life, increased urination disorders, and an increased risk of urinary retention.
Common sexual problems for men with BPH are erectile dysfunction, problems with ejaculation, absence of ejaculation, or, less commonly, low libido. In addition, men may notice a lack of energy and fatigue.
What causes BPH?
International studies show that 72% of men with urination disorders caused by the BPH consider it important for them to have a sexual life. It has been shown that symptomatic forms of BPH affect the quality of life of patients while patients consider sexual activity to be one of the main components of this parameter.
As a man gets older, there is a decrease in sexual function, which includes not only sexual desire but also erectile function, as well as the sensitivity of the penis. The frequency of sexual intercourse decreases on average from 1 time per week at the age of 65 years to 1 time per two months at the age of 80 years. 50% of men between 40 and 70 years old suffer from sexual dysfunction.
Not so long ago, it was believed that ED was not associated with urinary disorders. However, there is data indicating the occurrence and/or progression of ED due to the urination disorders associated with BPH in men. Recent studies show a significant positive correlation between ED and urinary disorders. According to the data, with urinary disorders in men with BPH, the risk of developing ED was 40% higher.
Symptoms of BPH
The severity of symptoms in men suffering from BPH may vary, but, as a rule, symptoms tend to increase over time. The most common symptoms of BPH are:
Frequent urination at night (nocturia)
Increased or sharp urge to urinate
Urine stream is weak or stops
Leakage of urine at the end of urination
Prostate or bladder cancer
Damage to the nerves that control the bladder
Presence of stones in the kidneys or bladder
Urinary tract infections
Inflammation of the prostatitis.
How to Treat BPH?
Fortunately, effective treatment of the prostate can help eliminate some problems of the sexual sphere such as ejaculatory disorders, fatigue, and lack of energy.
The goal of treating patients with BPH is to reduce the severity of urination disorders, improve the quality of life, prevent the development of complications, and the need for surgical treatment.
The great achievements of recent years have been the possibility of conducting fundamental scientific research on the study of the main mechanisms of the pathogenesis of BPH and the development of effective drugs based on the results of these studies – 5α-reductase inhibitors and α1-adrenergic blockers, which have made it possible to change approaches to the treatment of BPH, significantly improving the possibilities of conservative therapy for this disease.
One of these inhibitors Tadalafil has been approved by the FDA for treating BPH.
Mechanism of Action of Cialis (Tadalafil)
Phosphodiesterase type 5 inhibitors are the first-line drugs in the treatment of BPH. The mechanism of action of these drugs is associated with the effect on the system that controls the intracellular concentration of cyclic guanosine monophosphate. Cialis is the best medication for patients with mild to moderate BPH.
Benefits of Cialis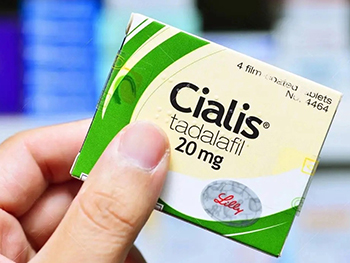 Studies have shown that Cialis to a greater extent increases the confidence of patients in their ability to have sexual intercourse, the spontaneity of sexual life, and also reduces the degree of anxiety about the time that has passed since taking the drug. At the same time, two-thirds of patients noted the possibility of achieving an erection after a considerable time after taking it, which is preferable for elderly patients, as the main advantage of Tadalafil, which made them choose this particular drug. This fact created in patients a feeling of naturalness in sexual life.
The 12-week study included 1,054 men with urinary disorders due to BPH, they were randomized to receive placebo and Tadalafil at various dosages (2.5–20 mg). The results were assessed using IIEF-5 and IPSS. It was found that by improving IIEF, Tadalafil significantly reduced the severity of urination disorders.
Dosage of Cialis
For daily usage, the recommended dose of the medication for treating elderly patients with benign prostatic hyperplasia is 5 mg per day, regardless of food intake. The medication acts for 36 hours. The effect appears already 16 minutes after taking the dose in the presence of sexual arousal.
Adverse Effects
Undesirable effects, which are observed most often in the treatment of BPH, are headache, back pain, myalgia, dyspepsia, the frequency of which is associated with the increase in the dose of Tadalafil. Adverse effects are short-term, from mild to moderate.
Tabular data on adverse effects
The following table contains data on adverse effects, information about which came from spontaneous reports and which were received during placebo-controlled clinical trials with daily use of Cialis while treating BPH.
Very often
Often
Infrequently
Rarely
Cardiac disorders
Tachycardia, palpitations
Unstable angina, myocardial infarction, ventricular arrhythmia,
Nervous System Disorders
Headache
Dizziness
Convulsions, migraine, cerebrovascular accident, transient amnesia
Immune System Disorders
Hypersensitivity reactions
Angioedema
Hearing and balance disorders
Ringing in the ears
Vascular disorders
Hot flushes
Arterial hypotension
Respiratory system disorders
Nasal congestion
Dyspnea, epistaxis
Gastrointestinal disorders
Dyspepsia, gastroesophageal reflux
Abdominal pain
Skin and subcutaneous tissue disorders
Rash, hyperhidrosis
Exfoliative dermatitis
Renal and urinary disorders
Hematuria
Reproductive system disorders
Bleeding from the penis, hemospermia
Prolonged erection
General disorders and condition at the injection site
Chest pain
Sudden cardiac death, swelling of the face
Summary
Many patients with BPH have significant underlying impairments in sexual function. The inclusion of Cialis (Tadalafil) in the therapy for patients with BPH not only improves sexual function, but also has a positive effect on urination disorders, which increases the effectiveness of treatment and the quality of life of patients. The conducted studies confirm the expediency of taking Tadalafil in the treatment of patients with BPH. Daily intake of 5 mg of Cialis without prescription will help kill two birds with one stone: solve problems with erection and urination.