Our staff will make your appointment.
Please call 610-525-6580 with your questions about medication, condition, procedure, or diagnosis.
We are happy to help you.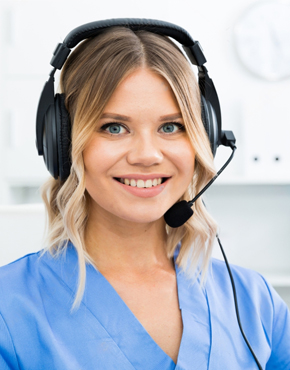 If you are coming from out of state we will help you make arrangements.
Be prepared to tell us who your regular doctor is, and which Doctor, Nurse or Physician assistant you want an appointment with.
Plan to tell us if your need is urgent or routine.
All patients are assured that prompt appointments will be issued. Some patients can also be seen before or after hours depending on the circumstances.
New Patients can Print out and Fill in the New Patient Intake Sheet
On your initial visit, please be prepared to share your medical history with our physicians.
This will include any medical conditions you have or may have had in the past, surgical history, any medications (prescription or over-the-counter) you are currently taking (include name, dosage and frequency), and any allergies you have to medications or foods.
Bryn Mawr Urology Care
Office Hours
Bryn Mawr Urology offers state-of-the-art treatments for urologic conditions, including prostate and testicular cancer. Led by expert urologic surgeons, the team is dedicated to providing the highest quality care to patients in the Philadelphia region and beyond.
Monday 08:00am - 05:00pm Tuesday 08:00am - 05:00pm Wednesday 08:00am - 05:00pm Thursday 08:00am - 05:00pm Friday 08:00am - 05:00pm
Click to Call 610-525-6580
Meet Our Urologist Team
Experience you can trust, care you can count on.
Wants to contact with Experts? Explore Our Team section.